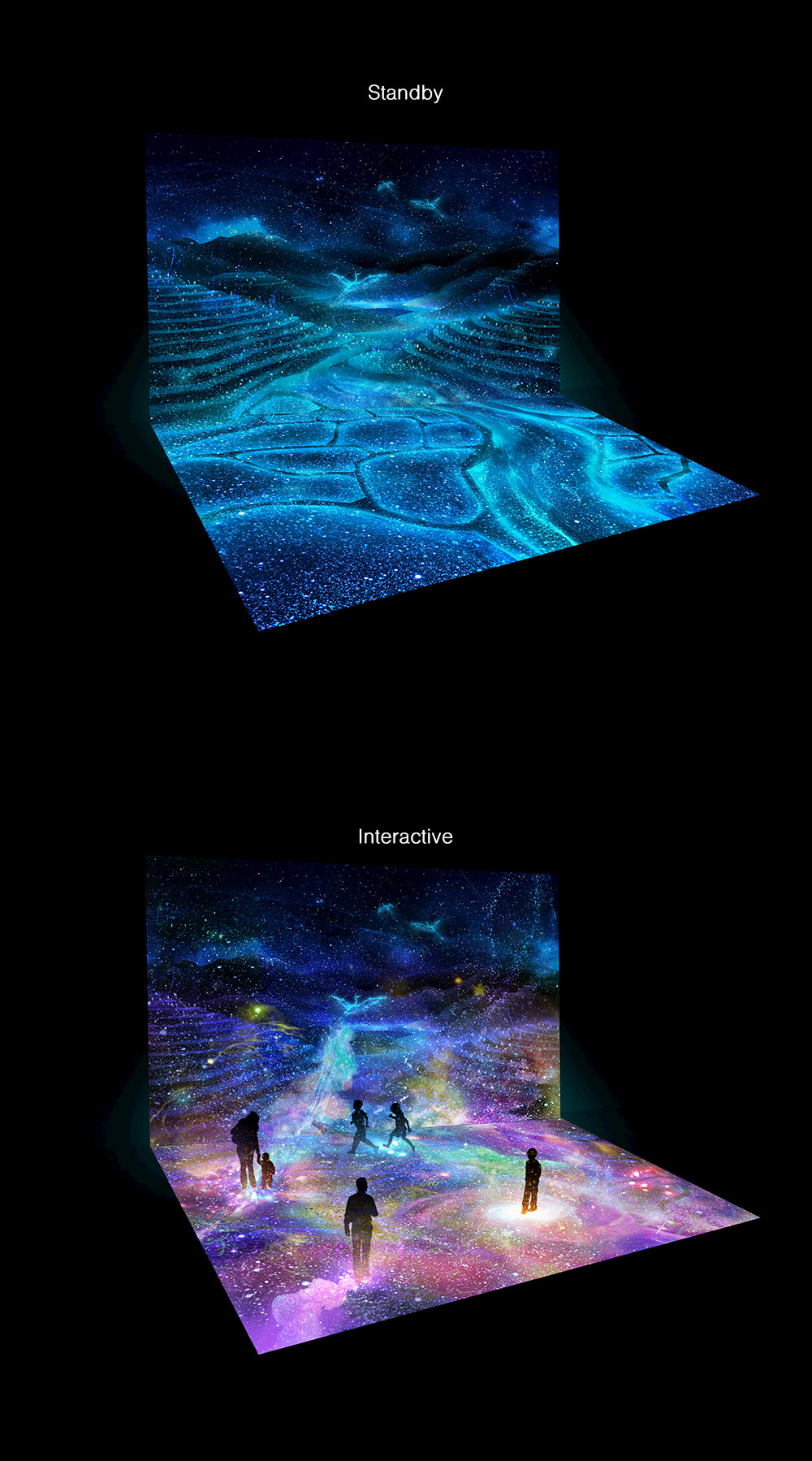 There are three animals in the scenery, heron,  carp and dragonfly.
When visitor walks near the pearl on the farmland, it will transform through a glow and a heron will fly out.
Former versions
This is "morning", "noon" and "sunset" versions of the original scenery design. Stylistically, they are all low-poly look, and I take the origami as reference to design the different view of shape and posture of the animals.
This scene is a typical for the area surrounding the Pearl Red Winery.